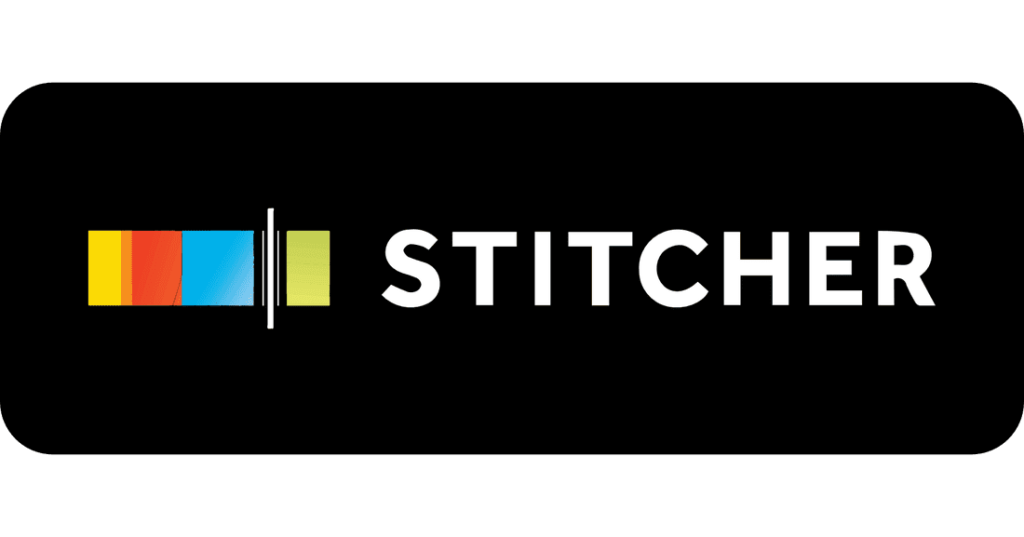 The game industry is complex and, you know what, it's also kind of daunting to learn if you don't know where to start. Michael Futter and Amanda Farough take those complexities and make them far more accessible, even for folks that don't work in games.
If you're curious about the underpinnings of how video games get made, where the money comes from, and what it all means… we've got one heck of a podcast for you.
Recent Episodes
—
Catch up on the most recent episodes of Virtual Economy here. We've also included sources and our show notes for easy reference.
February 6, 2022
Season 3Episode 116
Virtual Economy
Virtual Economy
01:19:02
0 Comments
Another week, another round of companies thinking they can make NFT fetch happen. Also: 35 states back Epic against Apple. Wordle has a new owner, Activision is actively union…
More


January 23, 2022
Season 3Episode 115
Virtual Economy
Virtual Economy
0 Comments
TT Games, the studio behind the LEGO games, has a deep history of crunch and bad management. Also, the latest on Activision Blizzard, dispelling the myth of BioWare Magic,…
More

January 18, 2022
Season 3Episode 114
Virtual Economy
Virtual Economy
49:37
0 Comments
We're talking about Microsoft's planned purchase of Activision Blizzard for $68.7 billion. It's a lengthy, but poignant, conversation about what's going on, what it all means, and some questions…
More

January 17, 2022
Season 3Episode 113
Virtual Economy
Virtual Economy
1:55:39
0 Comments
We're back for the start of Season 3 with some trends chat from Steam's Best of 2021 report, PSVR2, the latest labor news, and a whole lot of acquisitions…
More

December 14, 2021
Season 2Episode 112
Virtual Economy
Virtual Economy
01:28:32
0 Comments
It's our last show of 2021! This week: The Game Awards, GameStop earnings take a fall, a big labor update, November NPD, and more.
More

December 5, 2021
Season 2Episode 111
Virtual Economy
Virtual Economy
01:32:47
0 Comments
Take-Two doesn't want anyone to trademark anything that includes the words "Rockstar" or "Take" or "Two" in a trademark dispute overreach. Also: A big labor update (Activision, Ubisoft, Sony,…
More

The Hosts of Virtual Economy
—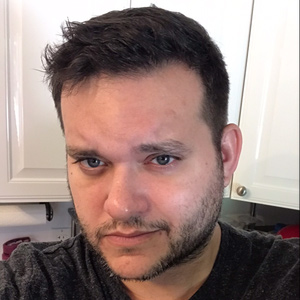 Michael Futter
Show Host & Research
Mike has spent more than a decade in the video game industry as a critic and journalist. In 2013, he joined Game Informer as news editor, covering business and legal stories. After leaving in 2016, he teamed up with Bithell Games to author The GameDev Business Handbook and The GameDev Budgeting Handbook, designed to help demystify foundational business concepts for those starting their own studios.
He has since been freelancing for Polygon, Variety, GameDaily, and GamesBeat on timely business topics while also leveraging his experience to help independent developers with business strategy and pitching. Mike has also worked with AAA developers and publishers on pre-announcement strategy, messaging, and trade show presentation preparation. He has also completed a number of mock previews and reviews.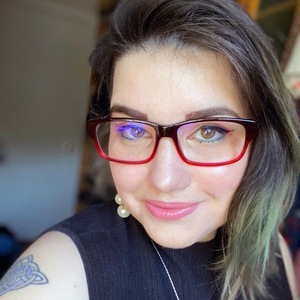 Amanda Farough
Show Host & Producer
Amanda has spent much of the last ten years running businesses, making websites, and writing about video games… usually within a few hours of one another. She's a dedicated speaker with over a decade of experience and has presented/moderated at a variety of
conferences, including DICE Conversations, GamesBeat Summit, Playcrafting's Women in Games event, GameDaily Connect, PAX East/West,
and a smattering of small business, digital
marketing, and branding conferences.
These days, Amanda is the co-host of the Virtual Economy podcast, mama at Ready Player Mom (and a Take This ambassador for 2021) on Twitch, business & entertainment writer, and co-host on the Engaged Family Gaming podcast. Amanda also holds a seat on the board of directors at Hit Save! (a video game preservation nonprofit) as Director of Communications.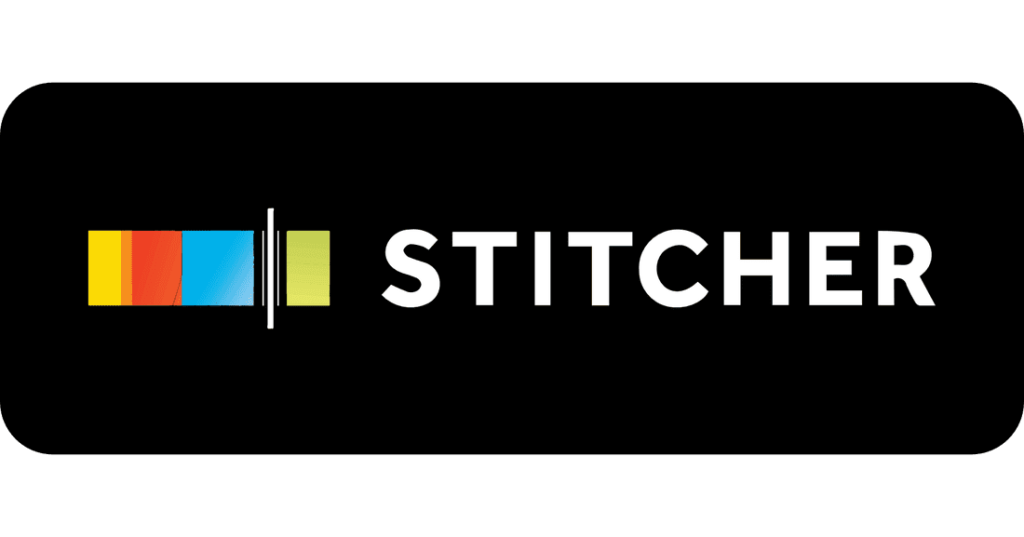 Latest Articles
—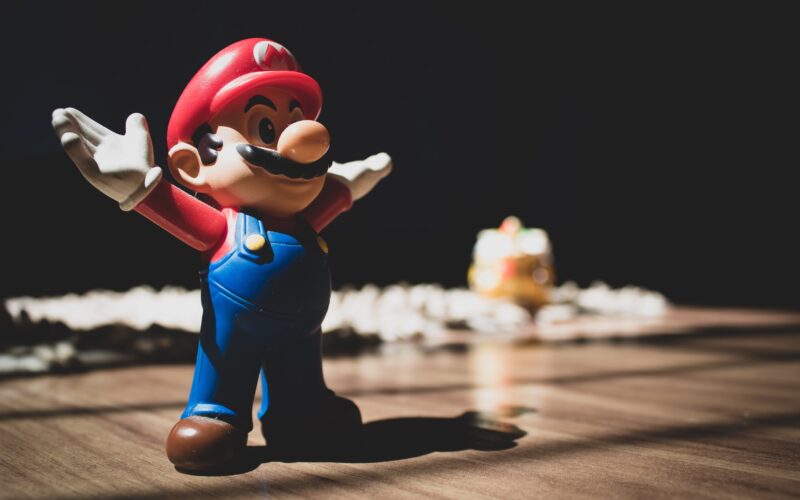 January 24, 2022
Amanda Farough
Analysis, Trends
Comments Off on 2021's Biggest Trends and Where We're Heading in 2022 (Part 2)
This Ouroboros of an industry has certainly put us through our paces over the last two years. As Mike detailed in the first part of our trends series, "the…
January 5, 2022
Michael Futter
Analysis
Comments Off on 2021's Biggest Trends … and Where We're Heading in 2022 (Part 1)
Last year was one of transformation for the game industry and its workers. We're looking back at 2021 and ahead to 2022 in our annual trends round-up.
January 3, 2022
Amanda Farough
Feature
Comments Off on Amanda Farough's Top 10 Games of 2021 (In No Particular Order)
Amanda Farough's favorite games of 2021.
December 31, 2021
Michael Futter
Feature
Comments Off on Mike Futter's Top 10 Games of 2021 (In No Particular Order)
Mike Futter shares his favorite games of 2021.
September 1, 2021
Michael Futter and Amanda Farough
Interview
Comments Off on Why Today is #ADayOffTwitch (Interview)
Content creators on Twitch are speaking out and taking action against the Amazon-owned livestreaming service for its failures in protecting users on its platform.
August 16, 2021
Michael Futter and Amanda Farough
Interview
Comments Off on Jonas Antonsson on Raw Fury's New Majority Investor (Interview)
Raw Fury has announced that it has agreed to a majority acquisition by Altor, a Swedish investment group. This marks Altor's first investment in the video game industry, and…