This Ouroboros of an industry has certainly put us through our paces over the last two years. As Mike detailed in the first part of our trends series, "the game industry was shaped by the latest buzz words, a shift in a major economic territory, consolidation and, most importantly, a growing labor movement that could herald long-desired unionization for game developers."
There are a number of extenuating factors that put us where we are today, but there are pieces of the industry that are indelible, forever changed by circumstances and will continue to evolve as the world shifts and changes around us. This year is going to be shaped by subscription services, a potential turning away from China's propaganda-laced anti-gaming vitriol, and of course, mergers and acquisitions.
Subscription Services are Here to Stay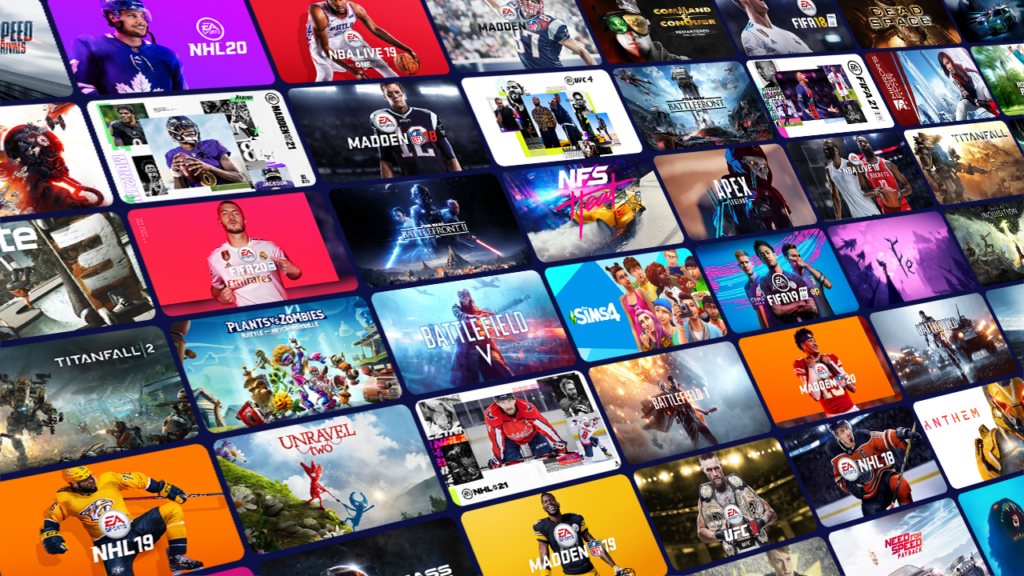 One of my favourite lines from Ridley Scott's Gladiator movie is when Commodus talks of Senator Gracchus "pouring honey in our ears until all you hear is, 'Republic! Republic! Republic!'" And everyone laughs awkwardly.
That, but subscriptions.
We're not exactly honeyed around here, especially when it comes to corporate decision-making, but subscription services have shown us that not only can games continue to be profitable on the services themselves, they have a ton of potential to generate money on other platforms, too.
Pandemic says, "Heyyyyyyyy."
With a larger pie to take a bite out of – go and take a listen to our financial episodes from 2020 and 2021 – subscription services are here to stay.
Xbox Game Pass, PC Game Pass (formerly Xbox Game Pass for PC), and the packaged Game Pass Ultimate reached a combined 25 million subscribers as of January 18, 2022, a mere five years after the service launched. User acquisition, as we've spoken of quite a bit on the show, is a spendy process. UA usually requires more and more investment of resources (time and money) not only to acquire, but to also combat attrition to other services or departure from the medium entirely.
EA Play's integration on Xbox Game Pass and PC Game Pass has certainly expanded the possibilities for Game Pass subscribers, too. Ubisoft just launched Rainbow Six Extraction on Xbox Game Pass, potentially as a pilot for integrating Ubisoft+ (also coming to Xbox this year) into the subscription service.
But, of course, Xbox Game Pass isn't the only player on the field, even though it continues to have the best value among other subscription services. Joining Microsoft's wildly successful subscription service are Nvidia GeForce Now, Amazon Luna (a streaming subscription service), Apple Arcade, Google Stadia (ish), Nintendo Switch Online (BANJO KAZOOIE), EA Play (also part of Xbox Game Pass and PC Game Pass), Ubisoft+, and PlayStation Now. Netflix is also working on a trial-run of Netflix Games, but it's still in its infancy.
Subscription services like these are great for "word of mouth" when it comes to discovery of games, too. Players are much more likely to branch out and try new games in different genres, as well. There's always the possibility of bad gas travelling fast, especially on Game Pass, but if the game is well-received, it'll move well on storefronts like Steam, which we talked about on Episode 113.
Subscription services continue to provide low-cost ways for players to enjoy games on consoles, mobile, and PC. It's a luxury to play games. Subscription services give players more value for less money per month than a single current-gen game purchase at a time. It's an attractive notion that keeps gaming accessible and, dare I say it, for everyone.
China Becomes a Riskier Proposition (For The West)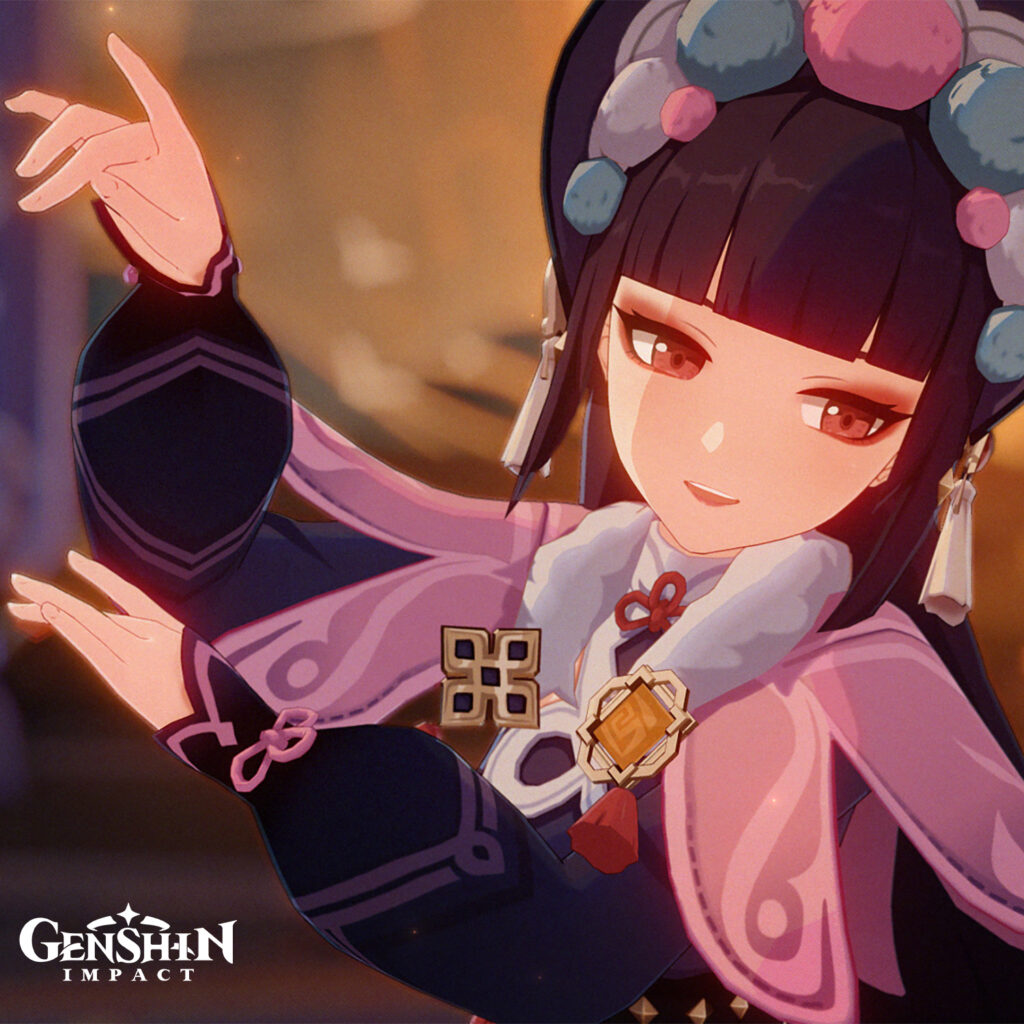 It's always been a difficult proposition to get games published and distributed inside China's authoritarian government. There was a time when tapping into that market, especially for Western developers and publishers, was a tantalizing prospect. Millions of players, mostly on mobile, just waiting for Western IP to be pushed to Tencent's WeGame or published through NetEase.
As gaming has become more popular in China, especially among children, the Chinese government has taken actions to put restrictions on gaming time and the hours in which children can play games. South Korea is currently phasing out a less rigid law, which prevented children from gaming between the hours of midnight and 6AM. However, the restrictions on Chinese children limit them to one hour of playtime a day during weekdays and three hours total over the weekend (Friday-Sunday). The government put these restrictions in place in 2019, in addition to requiring quite a bit of paperwork to even release a game in China.
That's why partnerships with Tencent and NetEase, both Chinese technology and media companies, became so important to Western publishers looking to bring their games to Chinese players.
In addition to those restrictions for players under 18, China has also imposed tighter regulations on the kinds of games that it will allow to be published and distributed within its borders. As such, the international Steam store has been completely banned, Tencent has been all-but frozen out for both new apps and even app updates, and 14,000 studios and game-adjacent firms have gone out of business as a result.
Ben Zhang, a gaming investor at the venture capital firm CK Capital, told SupChina that "the tighter the domestic squeeze, the stronger the impetus for gaming companies to invest in, and adapt their offerings for, overseas consumers."
Tencent is, of course, cooperating with the Chinese government in enforcing these restrictions, but it's unclear as to when (or if) these staunch limitations are going to let up. Some developers, like Blizzard, are pushing ahead with the release of their games, including Diablo Immortal, which is being published in partnership with NetEase. (We'll talk about how some firms in China are hedging with increased Western investment in the next section.)
Then there's MiHoYo, the studio behind the wildly successful Genshin Impact that's available on all major platforms, including mobile. Genshin was a runaway success in 2021, with the mobile version bringing in around $134.88m US in in-app purchases. Genshin's success outside of mainland China has been an exception, not the rule, as most of the games that are successful inside China haven't managed to break out to other parts of the world. And as much as the regulations and challenges have hindered local development, the biggest Chinese gaming companies are expanding globally so that they can ensure the health of their products and their people.
With fewer and fewer titles making it through regulators, and issues surrounding even updating existing games and applications, Western publishers are going to need to take a much harder look at what it will take – both in terms of time and money – to begin that process. After the "green channel" approval loophole closed in 2018, there are no guarantees about which games will make it through regulation.
In fact, it's almost a guarantee that a given game will not make it through regulation, considering how backed up the application process is and, of course, that China has frozen everything game-related yet again.
It's going to be an ugly year for games in China. To say that it's a risky proposition to bet on the Chinese government is… a bit of understatement at the moment. More than anything, it's heartbreaking to see developers with such bright and creative ideas, like Red Candle Games, be snuffed out in favour of fear and control.
As always, we're rooting for the indies and we're hoping that things improve for the Chinese game market going into 2023. Hoping, but not optimistic.
Acquisitions – We're in a consolidation phase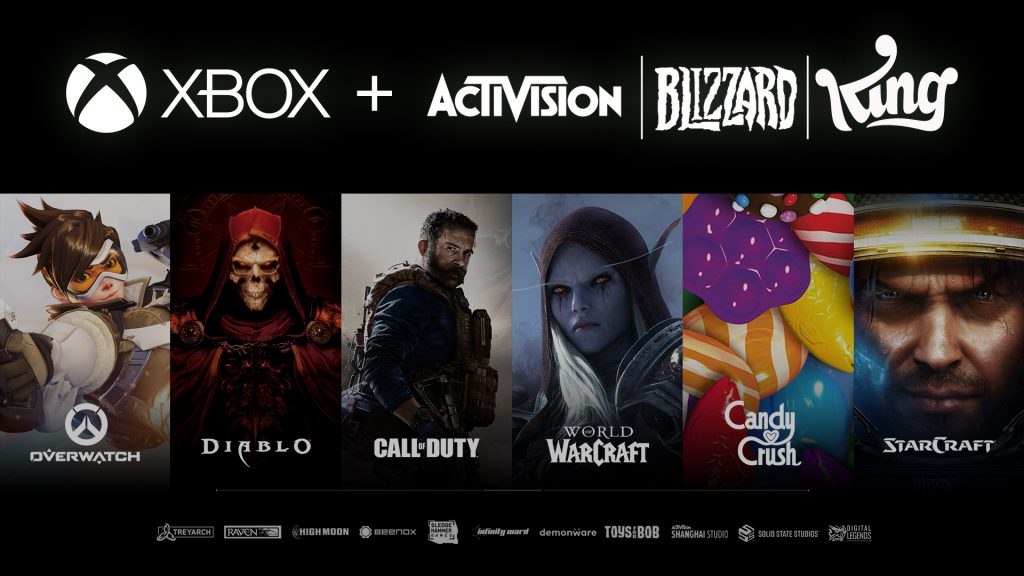 Anyone know anything about any big acquisitions taking place in gaming?
No?
Nothing?
Oh that's right, Microsoft has announced that it will purchase Activision-Blizzard for the tidy sum of $68.7 billion bells for Tom Nook. This is following the news that Take-Two will purchase Zynga for nearly $12 billion, as well. And, of course, hot on the heels of a now-closed deal that brought Microsoft and ZeniMax (Bethesda) together for around $8 billion.
Consolidation is the theme of this year and we're going to see more of it in the next twelve months.
If M&A was hot in 2020 and into 2021, with venture capital flowing far more freely than it had been pre-pandemic, 2022 is set up to be an absolute scorcher.
Beyond Microsoft's ambitions to consolidate a sizeable chunk of the game industry in North America through acquisition, the Embracer Group continues to set the agenda in the Nordic region. The Christmas gifts that the Swedish group gave itself has firmly established Embracer as more than just video games. Dark Horse Entertainment – yes, the comic book publisher among other things – and one of the largest board game publishers in the world, Asmodee. At first blush, it doesn't make sense. The acquisitions are disparate and unrelated. On closer inspection, Embracer is embracing full vertical integration with video games, comic books, action figures, and tabletop games.
The future is transmedia. Hell, the present is transmedia.
And then there's Tencent. With China severely curtailing the game industry on the region, Tencent has recently become more interested in Europe with investments in a number of European ventures. As we discussed in Episode 113, Tencent will be fine (and most recently purchased Back 4 Blood developer Turtle Rock Studios). The impact of the Chinese government and its restrictions on games disproportionately affects smaller studios and indies, not the behemoth media powers of Tencent and NetEase. Sure, they're going to feel the squeeze, but the war chests are broad and deep to ensure that investment dollars continue to flow out. Tencent isn't shy about ensuring that its corporate fingers are in as many pies as it can handle.
The conversation is obviously not complete without discussing the platform powers that be (the ones that tend to do the whole acquisition thing): Microsoft and Sony. With Microsoft's gargantuan acquisition of Bobby Kotick's disgraceful mess of a corporation, consolidation in the game industry is becoming that much more of a concern. And, at the same time, that much more of a reality. Yes, a lot of North American companies are owned by the same handful of multinational conglomerates, but games are inherently creative.
Diversification of both talent and investment are equally important to the health of the industry at large. Consolidating large publishers into a handful of mega publishers and platform holders has the potential to do more harm than good. There's no sense in trying to shy away from that potential outcome, even if Xbox appears to be committed to changing the industry for the benefit of players.
As for Sony, leadership is going to need to make some choices about their own platform's future with internal studios and first-party development. Do they build out what they have with their named studios, like Santa Monica and Bend? Do they buy From Software from Kadokawa to secure platform exclusivity for future Souls games? PlayStation's never been much to bow to what everyone else is doing until they have no choice but to conform (looking at you, cross-platform play debacle from 2018). This might be the year that we see Sony perk up and begin their own version of talent consolidation.
The question of where we go from here is large and looming. There will likely be at least one other massive acquisition before the year is out, in addition to smaller (sub billion) acquisitions along the way. Consolidation should be top of mind for developers and consumers alike. It certainly will be for us. We're hoping that however consolidation shakes out this time that it won't result in mass layoffs and studio closures… like every other time this has happened.
Looking ahead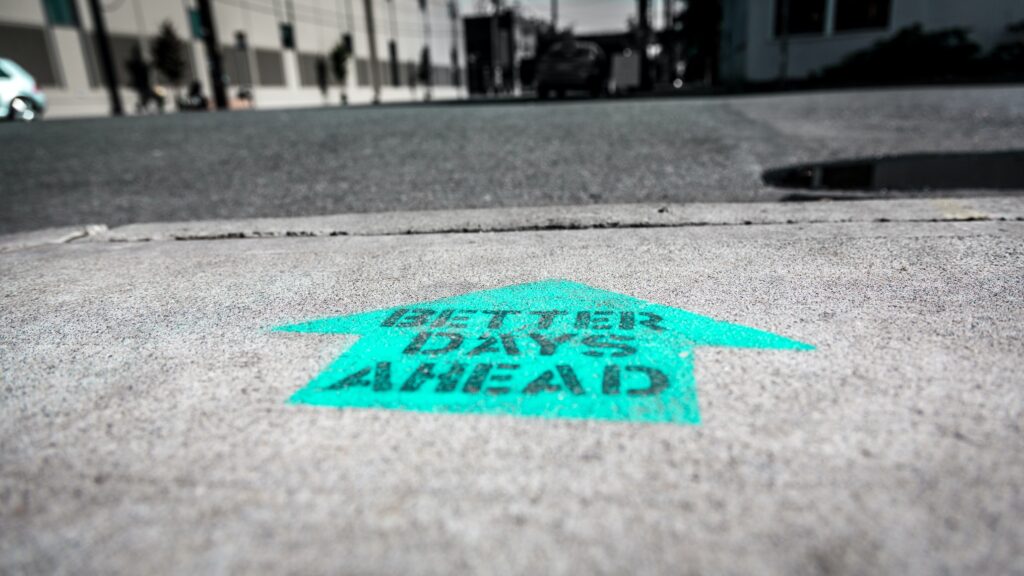 There are a number of big question marks littering the horizon into 2022.
Among them is the ongoing challenges about the global manufacturing crisis that has kept both Xbox Series and PlayStation 5 consoles in short supply. Chip shortages will continue through 2022 and potentially into next year, due in part to the manufacturing issues and to crypto-mining, which Mike went into in the first part of our trends piece. We'll see the Xbox Series S (eXtra Small Small) in greater quantity and not because no one is buying, but because it takes fewer scarce components to make, according to the New York Times profile of Phil Spencer. PlayStation, of course, will continue to top the charts for dollar sales (not unit sales because the Nintendo Switch is more readily available).
Speaking of the Switch, Nintendo has got some moves to make this year. The Switch OLED certainly has moved some units, but that marginal incremental approach isn't necessarily going to be their full mid-cycle hardware refresh, either. We've been hearing rumours of a Switch Pro for two years now, but that manufacturing crisis is going to keep it at bay until Nintendo can guarantee a certain threshold for production. We're not in Wii territory here.
Steam Deck has a real crack at the can if it can get off the ground with shipping issues plaguing nearly everything and everyone. We're in a handheld world that Nintendo has helped to build. (Although PS Vita remains life.) Steam Deck's opportunity is in bridging the gap between console and PC players, giving more access to players that either might not have gaming computers (and want them) or prefer the option to be mobile, much like Xbox Cloud Gaming has allowed for through Xbox Game Pass. On the other hand, Valve hasn't had much success with hardware in the past. If the Steam Deck is able to bridge that gap, fill that niche for players, then it'll be a first among their hardware efforts.
And then there's Stadia. Oh that sweet summer child that is Stadia. It's been a minute since we've talked about Stadia in any meaningful way that isn't just dragging their absurd business model. But real talk: Google doesn't know what it's doing with games. Short of snapping up the absolutely wonderful folks at Owlchemy Labs (Vacation Simulator) in 2017, Google has shut down all internal game development in lieu of courting third-party development on their platform. Unfortunately, even though there are between 1.5 and 2.5 million Stadia accounts as of 2020, there's no way to know how many of those are active subscribers without Google releasing that information. I don't see Stadia as a major player in games today or at any point in the future, though Google could recuperate expense by licensing its underlying technology.
Cloud gaming in general, on the other hand, is still ambling along. Technology and latency are a big problem in its overall viability in North America (at the moment). And there's a lot of potential here. The services that are providing access to games without needing to download or pay for them individually are going to allow for more people from underserved and marginalized communities to play. This is probably not the year for cloud gaming to find its footing in earnest. Until North American ISPs retire bandwidth caps, cloud gaming is going to continue to struggle to find purchase here.
The pie that is the game industry has seen an immense amount of growth over the last decade, let alone during the COVID-19 pandemic. We were all inside, social distancing and looking for something to do. Gaming was – and still is – a connective tissue for us players and people. Eventually, we'll be able to go outside more often, connect with friends and be among fellow humans in person. And when that happens, there's the stark reality that gaming will start to see more of a contraction as a result. Attrition was always in the cards, especially as we create a "new normal," but the numbers are showing us that contraction won't take us back to pre-pandemic numbers. Gaming is here to stay.