If there is one thing that 2020 has taught us is that we can still be surprised. No one saw the business challenges and personal trauma coming, but we have spent the last nine months learning how to adapt both personally and professionally.
Each year, we take a moment to reflect on the trends that defined the past year and what we expect from the coming 12 months. If you're curious about how our predictions fared for this year, you can check out the analysis we published last year on GamesBeat. (We think we did pretty well!)
And now, onto the trends!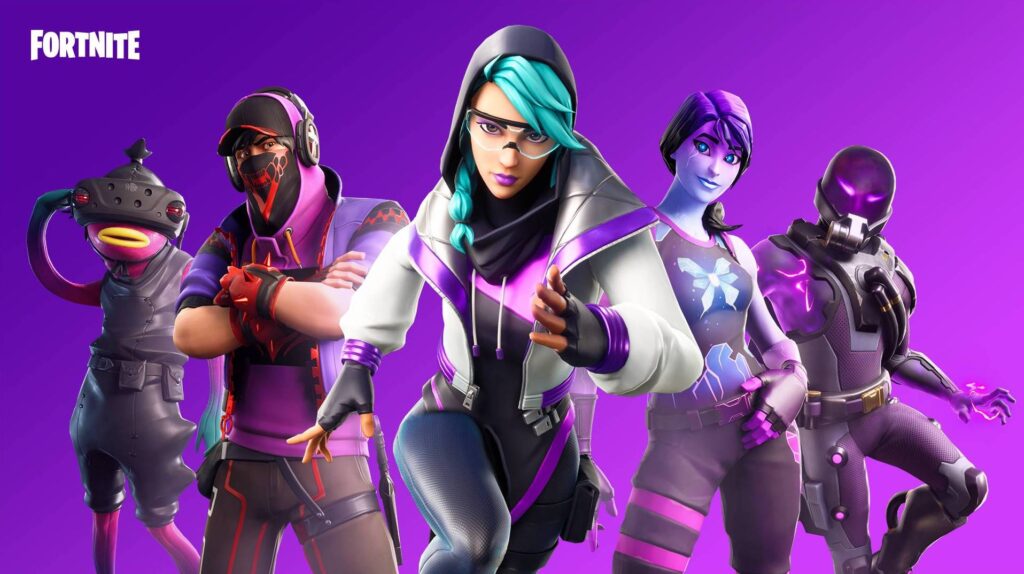 The Race for the Metaverse
We've been discussing Fortnite's ascension to "more than a game" for the last couple of years. Fortnite has become a space for unrelenting creativity, a venue for concerts, and even a movie theatre. It has become a force of connection in a socially bereft year where the world was stuck inside, away from loved ones, away from friends.
The "metaverse," as Fortnite and Roblox have come to create and embrace, is quickly becoming a force of its own, in each of its individual 'verses scattered throughout gaming. The concept of the metaverse isn't complex (a world within a world within a game), but the tech driving it certainly is. And with complex tech comes the need for big funding.
In 2020, we saw Fortnite and Roblox take center stage with their own take on the metaverse, with their own goals and serving different communities. Tencent threw a hat into the metaverse ring with a $25 million investment in Lockwood Publishing (the studio making Avakin Life). There are smaller projects, like Transmira and the NBA metaverse app that GreenPark Sports is developing, that lead us to believe that 2021 is going to be the continuation of the race for the metaverse.
But with an uptick in interest in a concept like the metaverse comes a groundswell of investment. With that funding comes a deluge of tech entrepreneurs looking to make bank on the "new hotness" that everyone is talking about. We've seen this before with a number of important trends in gaming, including AR/VR/MR, esports teams, MOBA, battle royale, and of course, blockchain technology.
We all remember how blockchain became an oversaturated buzzword in investor and media pitches. It isn't that the technology isn't important, as it's used in many different games to ensure unique identifiers across account-bound in-game items, but there was fatigue about it as a talking point for PR and marketing.
If those metaverse-makers aren't careful with how they talk about their games, buzzword burnout could bury the exciting concepts their games are built around. If the metaverse is going to take center stage, developers and publishers need to ensure they aren't dooming themselves to a premature curtain call by focusing on tech over experience.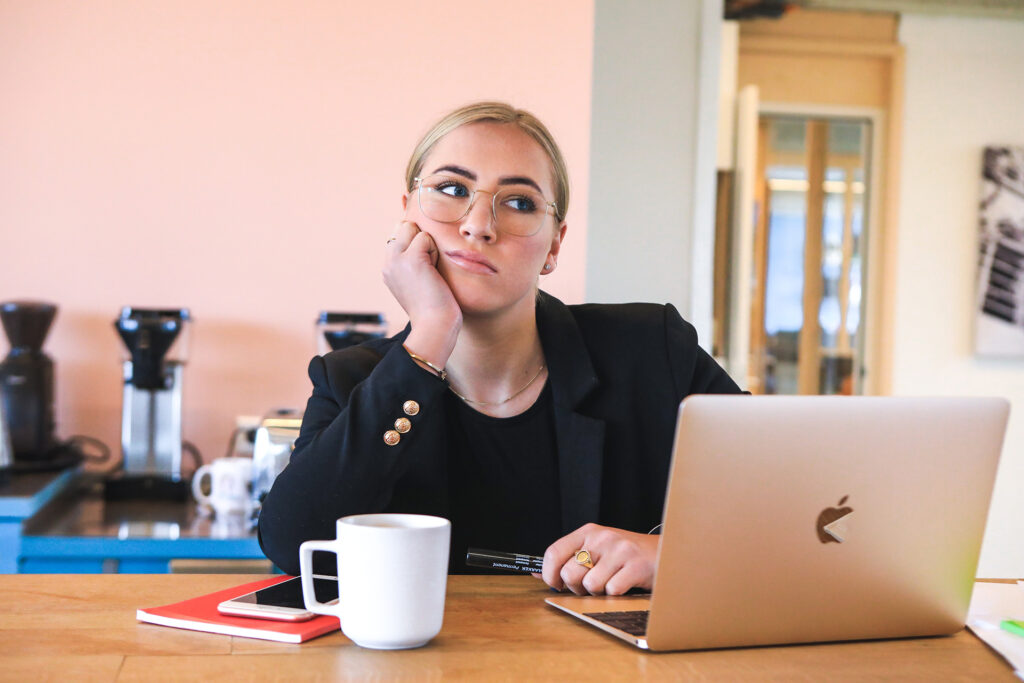 Working Under Quarantine and The Urgency to Return to the Office
Early this year, when we started Virtual Economy, a prominent professional in the industry shared this wisdom with us. "We should use [working under quarantine], instead of [working from home]. WUQ comes with a lot of baggage that WFH does not."
This simple change reframed things in an important light. Working from home is something people do during "normal" times. We've both worked from home for a decade. We get up, take the kids to school, work in our home office, and (if we are taking care of ourselves) leave work behind at the end of the day. We take time to go out to dinner, see friends, go to a movie, travel, and engage in activities outside the house with other people.
Working under quarantine has stripped away much of our leisure. It has taken away those quiet moments between school drop-off and pick-up. It has smeared the boundaries between personal and professional like a thumb dragged through wet ink on the page. And, it has added the daily trauma of COVID-related fears.
While most developers and publishers have taken enormous steps to protect their employees and transition them to a comfortable and productive home office environment. Only some seem to truly understand that working under quarantine is not the same as working from home.
The industry as a whole should be commended for how well it adapted to the sudden changes brought about by COVID. The launch of two consoles, numerous blockbuster releases, and an enormous and an impressive slate of indie games are testament to the resilience and creativity in the industry.
The inevitable delays and business flow hiccups experienced during the last nine months are being interpreted in different ways, though. Some companies, including Square Enix and Microsoft, seem to recognize that absent the stresses of COVID-19 and 24/7 dependent care, allowing employees to permanently work from home offices can be just as productive as being in the office.
Many others are unwilling to give up on the old norms, though. Throughout the pandemic, job postings from numerous developers and publishers have indicated that new employees will be asked to move. For some, this meant relocating during the pandemic. For others, the move is inevitable, but dependent on a loosening of lockdown precautions.
As more people begin to get vaccinated and life starts to settle into a new, post-pandemic normal, we'll be watching Square Enix and other publishers that have opted to make work from home a permanent option. Just as COVID defined this year, the aftermath is likely to reshape our understanding of professional interactions all over again.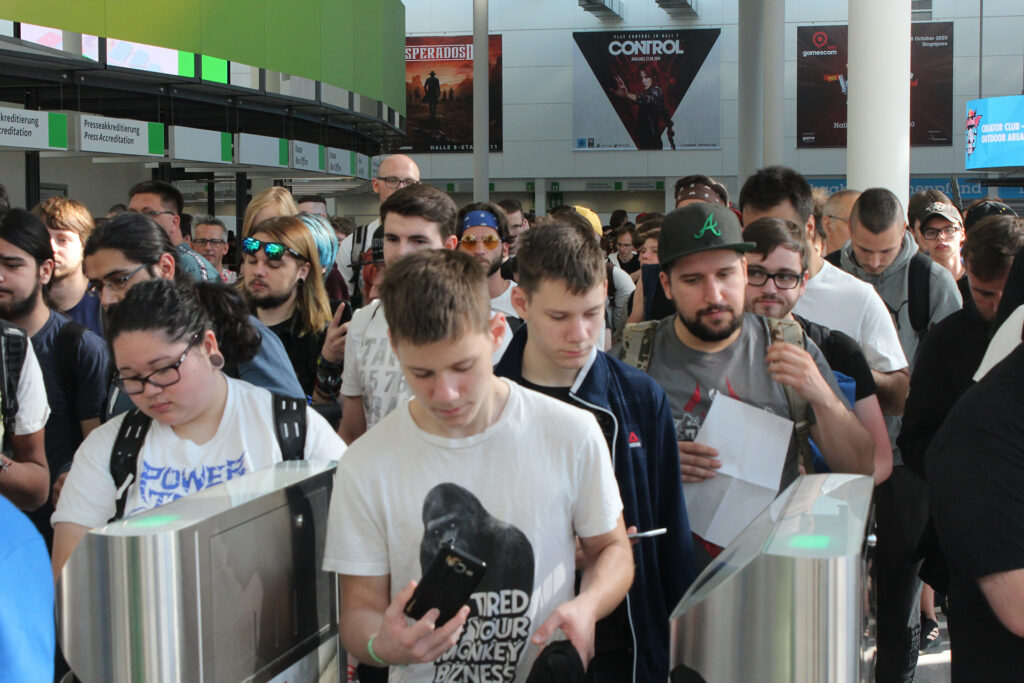 The Future of Live Events
For many in the game industry, there is immense cognitive dissonance when it comes to returning to events like GDC and E3. On one hand, 2020 has been isolating. It's robbed us of those brief moments in a crowded room spending time with friends and colleagues we rarely see in person.
On the other hand… can you even imagine being packed into a restaurant or hotel bar? Hell, even watching movies or tv shows that features scenes in packed bars have left us cringing. If we're ever going to return to those sardine can-like settings ever again, it isn't going to be soon.
The same goes for the show floor at E3 or PAX. Thousands of grubby hands on controllers, attendees bumping into people who may have chosen attendance over caring for their health (and the safety of others), and food left out on conference room tables as group after group has passed through.
When we eventually return to in-person events, they aren't going to look exactly like they did before. And if PAX has its way, we'll see exactly what that means in early June in Boston. Sources have told us that the ESA is not planning an in-person E3 event.
The series of "Not-E3" digital events were a mixed bag. They were commendable efforts with varying degrees of success, but relied heavily on the individual participants ability to showcase their games in trailers instead of at hands-on demo stations or in scripted presentations for small groups of attendees.
Publishers managed to adapt well throughout the pandemic, using tools like Parsec to stream playable, guided preview builds to press. This helped mitigate security concerns (you don't want to send in-development builds out unless there's no other choice), allowed for a simulated event-setting demo with a developer guide, and ensured that the media could write substantive pieces you simply can't get from hands-off experiences.
Despite the viability of digital presentations and demo opportunities, some are in a rush to get back to physical events. As we discussed on episode 61 of the Virtual Economy podcast, PAX Online (a combination of PAX West and EGX) was a failure. Organizer ReedPop was unable to mount a convincing pitch for a digital PAX event, and the execution didn't align at all with the fees associated with participation. ReedPop is an events company and the pandemic has crippled their business. This led to layoffs that even impacted some of the editorial outlets the company owns, like the excellent USGamer team that was laid off.
The ESA couldn't muster a digital E3, despite having months to pivot. Given how well GDC pivoted to digital at the very start of the lockdown in North America, the ESA's failure was shameful.
It's true that foot traffic is a crucial piece of the event puzzle. Video displays, large banners, and word of mouth from other attendees drive impressions at an event. This simply isn't as viable in digital events… yet. (Someone is going to figure out how to make it work, but it's not going to be easy or inexpensive.)
If ReedPop gets its wish and physical events do make a post-pandemic comeback, there are going to be changes. Venues are likely to put strict caps on attendance that will make the show floors seem empty by comparison to previous years. There will also be increased costs due to COVID protections that will most certainly be passed on to exhibitors.
But the real challenge is going to be convincing prospective attendees and exhibitors that being at a crowded live event is safe. Without exhibitors, there's no draw for attendees. Without attendees willing to take the risk, there's no draw for exhibitors. It's a precarious balance, and the response in 2021 is going to define the future of live events in our industry.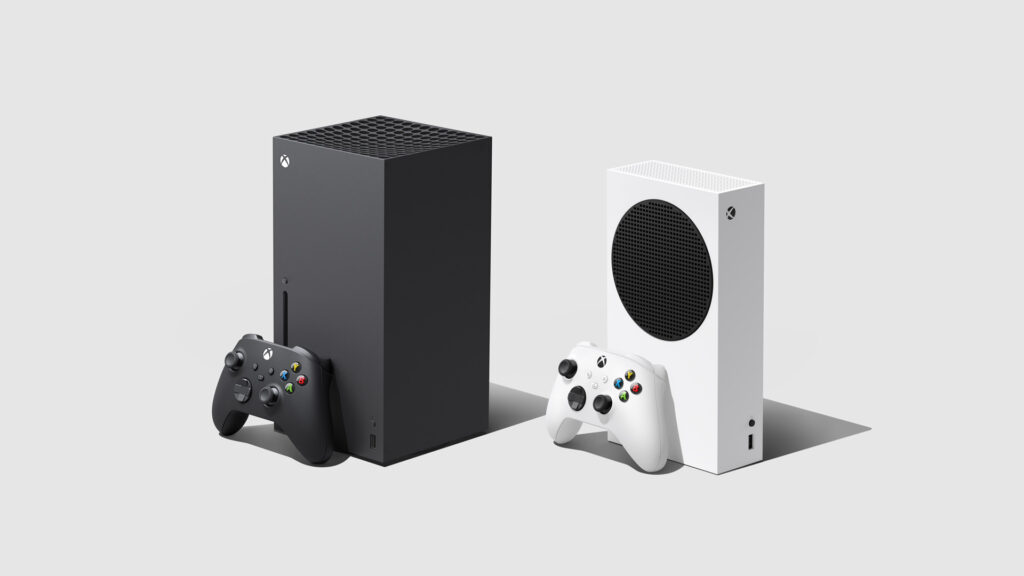 The Reshaping of Living Room Consoles
In 2020, we had a number of conversations about how the new generation of consoles was going to be an industry changemaker. We discussed, at length, the different philosophies between Microsoft and Sony as launch day approached (especially in episode 33 of the Virtual Economy podcast). And, to sum it all up, we dove deep into the Good, Bad, and Very Ugly portions of each console's pre-order cycles and respective launches, including the approaches to diversity & inclusion, as well as accessibility.
The Cliff (Coles, if you're in Canada) Notes version of our conversations is: a lot has changed and, somehow, very little has changed.
Looking ahead to 2021, Microsoft will remain firmly rooted in Xbox as an ecosystem, with its software available on as many platforms as is possible (with the exception of Apple, but that antitrust case is fast approaching) through Xbox Live, Game Pass, and xCloud. Game Pass continues to skyrocket in growth (15 million subscribers in September 2020), in addition to integrating with EA Play, which only strengthens the best value proposition in subscription gaming to date.
Subscription gaming isn't going anywhere, either. In fact, we'd wager that 2021 will be a bigger year for subscription gaming than 2020 was, if that's even possible. Game Pass gained traction in a way that neither of us thought would be possible in the middle of a global pandemic. EA Play is now integrated with Game Pass on console (soon on PC).
Ubisoft has remained relatively tight-lipped on Ubisoft+ (nee UPlay+), their subscription service, which has us scratching our heads about the service's success (or lack thereof). 2021 will be a deciding factor for UPlay+, that's for sure.
Sony remains mostly insular, dedicated to its "hardware-first" approach, relying on masterful (and exclusive) first-party single-player games to sell consoles as an overall unique-selling proposition. PlayStation Now was first to market, but now lags behind the competition at 2.2m subscribers as of May 2020. Next-gen gaming is still out of reach for many consumers, including marginalized communities, so Sony is going to have to rely on its PlayStation 4 install base until both the supply chain catches up and the economy reorients post-pandemic.
Microsoft isn't in the same position as Sony because of their dedication to Xbox as a platform, rather than Xbox as a piece of hardware.
Sony has already relented on backwards compatibility, sloughing off previous comments about making a clean generation break, so we're eager to see if Sony joins Microsoft in its ecosystem approach to gaming? Maybe, but it's more likely that Sony will double-down and focus its efforts on the supply chain and hardware distribution than embracing an ecosystem.
Nintendo is the outlier, much as it always is. The Nintendo Switch continues to be the best-selling console on the market (and has been for 24 months running in the United States), despite a new generation of consoles that are much more powerful. Unlike Sony and Microsoft, Nintendo doesn't need to compete one-to-one with the Series X|S and the PlayStation 5. Instead, it can lean on solid first-party titles, mobility, better battery life, and with the rumoured announcement of the Nintendo Switch Pro (we've been crossing our fingers for the last 18 months), hardware improvements for graphics and processing.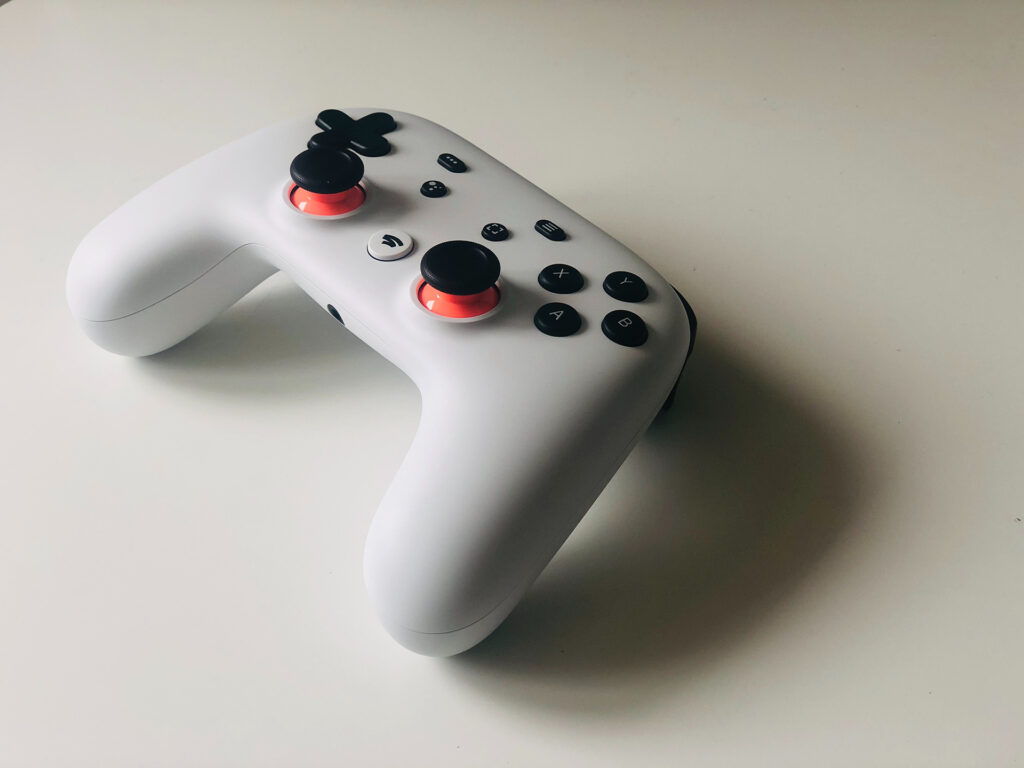 Cloud Gaming is Still Unproven
If you believed Google, this was the year that Cloud Gaming would make an enormous splash. That's not how it played out, though.
Cloud gaming services like Stadia, Amazon's Luna (currently in its early public testing), and Microsoft's xCloud (only available right now on Android) are still finding their footing. But without better broadband infrastructure, Google, Amazon, and Microsoft are facing an uphill battle.
Right now, there is no runaway market leader (though there should be, given Sony's enormous head start with the all-but-forgotten PlayStation Now). Google's business model for Stadia is unappealing, requiring full purchase of games that players may already own on other platforms (and offering only a small handful of titles).
Amazon, Nvidia, and Microsoft have taken the subscription path, making access to larger libraries more affordable. However, neither service yet allows players to forget their gaming in the cloud, with visual and input issues that sometimes pop up.
For cloud gaming to make a splash in 2021, a service needs to tick all the boxes: robust library, consistently smooth play, and a reasonable price. Right now, Stadia offers smooth play, but not a reasonable price or a compelling library. Luna has a great price at $5.99 per month (for those invited in during the early play period), but doesn't live up to performance expectations and its library needs to grow more.
Microsoft's xCloud has the best price offering as part of Game Pass Ultimate, and the library is growing weekly. However, the performance is reportedly falling short. (Note: We have not yet had the opportunity to test xCloud ourselves due to hardware availability.)
As for Nvidia, GeForce Now was positioned exceptionally well at its launch. However, the company mismanaged its relationships with a number of partners, leading publishers and developers to pull games from the service in its first couple of weeks. Since then, Nvidia has been piecing the service back together, and it's one to watch. (We discussed this at length on episode 24 of the Virtual Economy podcast.)
We're not convinced that cloud gaming is going to ever find its footing as a standalone offering. This gives Microsoft (and, perhaps, Sony… if the PlayStation maker ever decides it wants to market the service) the best advantage heading into 2021. Amazon has the wherewithal to make Luna a serious contender, especially with Ubisoft+ integration. However, Amazon's efforts in the game space (much like Google's) have been less than successful so far.
Will cloud gaming soar in 2021, or will the thunderclap of infrastructure reality rain on the parade?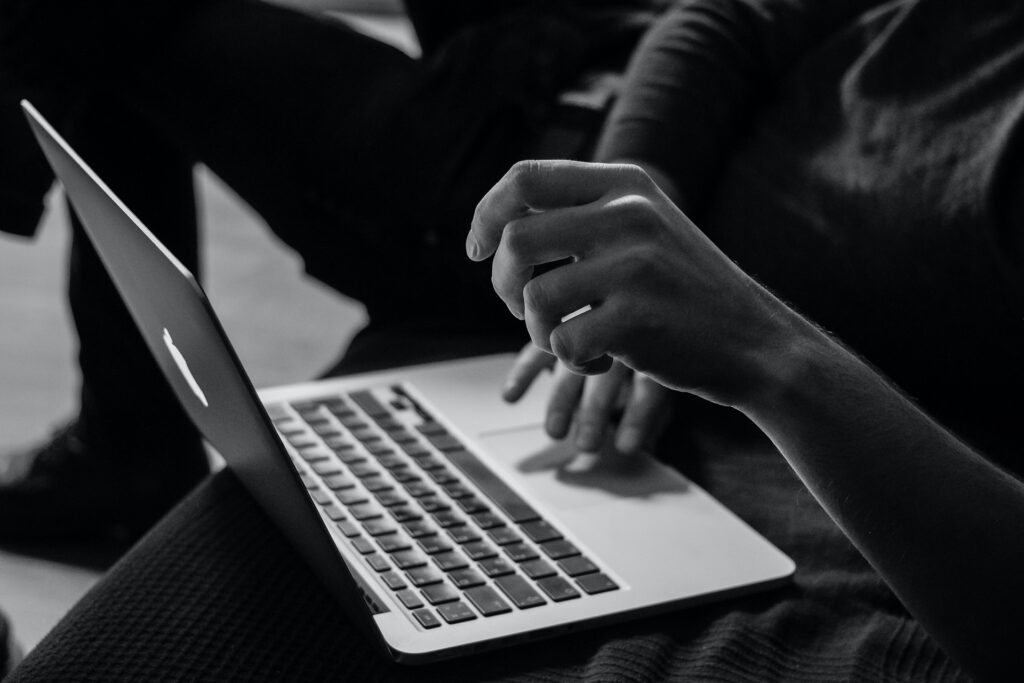 The Game Industry's Love Affair with Acquisitions Continues
In the first nine months of 2020, the game industry experienced more than an estimated $20 billion in deals, with acquisitions amounting to $6.6 billion of that. Things didn't slow down in the last quarter, with CrunchBase reporting nearly 60 more acquisitions in the fourth quarter, including Embracer Group's massive shopping spree (which we covered in episode 58 of the Virtual Economy podcast). That doesn't include acquisitions yet to close, including EA's acquisition of Codemasters (after bumping Take-Two out of the running) and Microsoft bringing Bethesda parent Zenimax into the Xbox family. Those two deals alone amount to approximately $8.7 billion.
According to InvestGame, 2020 closed the year with $33.6 billion spread across 664 transactions. Of that, acquisitions represented $12.6 billion with Tencent, Embracer, Stillfront, and Zynga accounting for 60% of the value.
We have a close eye on Sweden and the other Nordic countries. There have been a number of acquisitions in that region, and it seems like others are trying to replicate the Embracer Group playbook (though, to a lesser degree). There's a belief in some investor circles that all acquisitions lead to growth and return. Not all M&A is created equal.
We're watching how Thunderful's upcoming IPO will spur on its own acquisition spree (covered in episodes 57 and 58 of the Virtual Economy podcast). We also are paying attention to MAG Interactive, which made a number of purchases in 2020. And, we're always curious about Rovio, which picked up Darkfire Games (formerly Wargaming Denmark) in June 2020.
In the United States, we're eager to see how pending antitrust litigation brought by Epic against Google and Apple may reshape the storefront landscape. This ties in with acquisitions, with the US Government taking a keen interest in Apple's alleged app store monopoly and possibly breaking up Facebook, which has squeezed out competition through anti-competitive practices.
Updated 1/15/2021 with full-year 2020 data from InvestGame.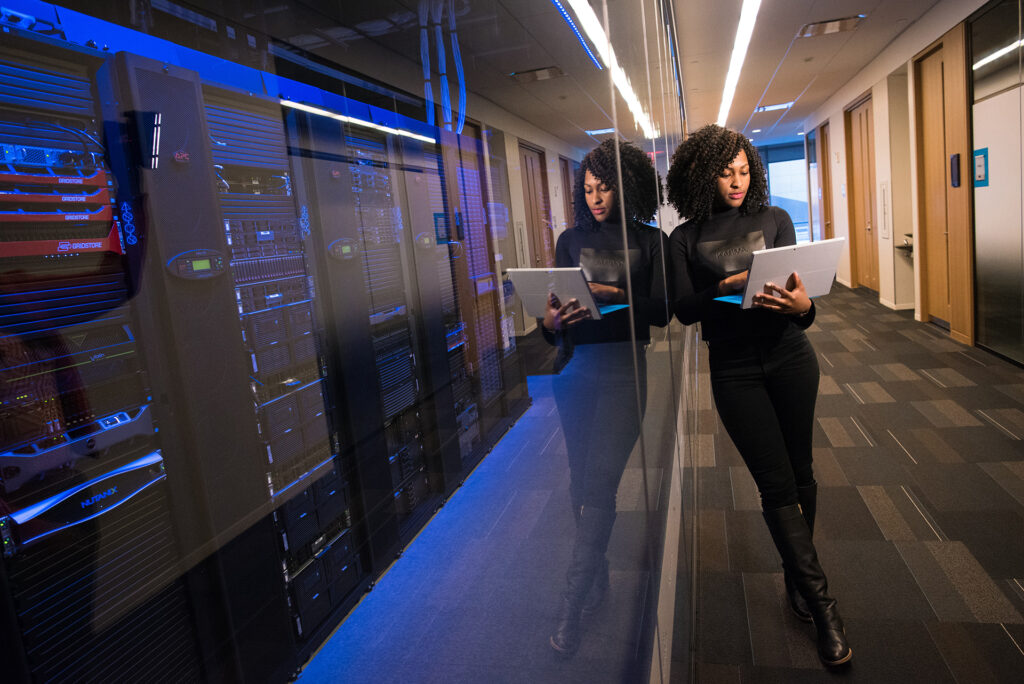 Diversity, Inclusion, and Transparency Must be the Focus
Diversity and inclusion are not new corporate concepts. But, a scant few AAA publishers were paying close attention to D&I before the summer of 2020 rolled around. BIPOC, LGBTQIA+, and women professionals have been vocal about the inadequate support structures required to make the game industry both diverse and inclusive. And, for the most part, they were ignored.
It was a difficult, but necessary, summer in 2020, with a laundry list of content creators, industry professionals, and an entire corporate culture at Ubisoft's global operations being called to task for sexual harassment, sexual assault, misogyny, racism, homophobia and transphobia, and blacklisting peers for not going along with all of it. As a result, the already loud outcry for corporations in the game industry, including streaming platforms, to hold their people accountable and make gaming a better, and more inclusive, space for everyone, was finally echoed in places of power.
The summer may have faded into autumn and winter, but the importance of diversity and inclusion hasn't yielded. During our conversation with Kate Sanchez in episode 32, we talked at length about why corporations move slowly to integrate necessary policy and culture change. Smaller companies, especially indies, have the opportunity to be nimble. But larger corporations like Twitch and Ubisoft have hundreds, if not thousands, of employees to educate and hold accountable to policy that still needs to be written, adapted, or completely changed.
Moving slowly doesn't remove the need for transparency, especially as we move into a new year that has new problems to solve alongside the existing issues. Holding companies accountable for the promises that they've made is going to be of the utmost importance if we hope to see any lasting change in the game industry, especially for BIPOC, LGBTQIA+, and women making, supporting, and reporting on games.
In 2021, we may be making headway in diversity, but barely any movement has been made in inclusivity. It's not enough to simply hire diverse talent — it's necessary to have structures in place to nurture and promote talent through the ranks and into positions of leadership and decision-making (we spoke at length with Iron Galaxy co-CEO Chelsea Blasko about this in episode 49 of the Virtual Economy podcast).
Throughout 2021, the privileged voices that were so loud during the summer of 2020 need to keep that energy up all year (and every year). The corporations that said, "We'll be better" or "We support gaming for everyone" shouldn't be allowed to fade into the background without accountability and transparency for policy changes, implementation, and a full report on how things have changed, much like EA's annual corporate report on everything from D&I to community to environmental sustainability to corporate governance and corruption.
We need that from every single AAA publisher and developer, in addition to ongoing reports from platforms like Twitch and YouTube.
Final thoughts…
2020 was a year of forced change due to COVID and a rallying cry for a safer, more diverse, and inclusive industry. 2021 will (if all goes well) see us shift to a new normal. Revenues will stabilize as other forms of entertainment become viable again. Nascent technologies, like cloud gaming and subscriptions will be put to the test.
But most importantly, 2021 needs to be about taking care of people inside large companies, not just investors. This year must be about transparency and fulfilling the promises made in 2020. Business should not be devoid of empathy, and the companies that walk that path by taking care of employees (and not crunching them to death or treating them as disposable) are setting themselves up to carry the banner for the future of the industry.