What is the difference between "losing money" and "investing?"
That's one question the courts will be examining when Epic's antitrust suit against Apple goes to trial next month. And it's one that has captivated the game industry over the last week as details of the Epic Game Store's financials have come to light.
Typically when we talk about a company's earnings and losses, the information comes from quarterly filings required of every public company. Epic Games is privately held, though. It is under no such obligation to publicly report its financial position.
Instead, information about Epic's activities surfaced in one of Apple's court filings. Before we dive into the numbers, we have to address the context in which the public has been given access to them.
Apple's legal filings serve a singular purpose: to give the Cupertino, California giant the best chance at retaining its alleged monopoly in the iOS ecosystem. By definition, the statements in the filing are designed to create sympathy for Apple and paint its opponent, Epic, in the worst possible light.
In no way is Apple concerned with a fair portrayal of Epic's activities, nor should it be. The goal is to win within the confines of the law. This isn't sport. It's capitalism in one of the most litigious environments. That doesn't mean Apple isn't factually accurate, just that it is applying the facts in a manner that best suit its goals.
Apple cites a deposition from Epic Games vice president and EGS general manager Steve Allison. Allison states that Epic was not profitable in the amount of about $181 million in 2019 and about $273 million in 2020. Apple frames that as a "loss," and this is factually accurate. More money was spent on storefront activities than EGS earned in those years.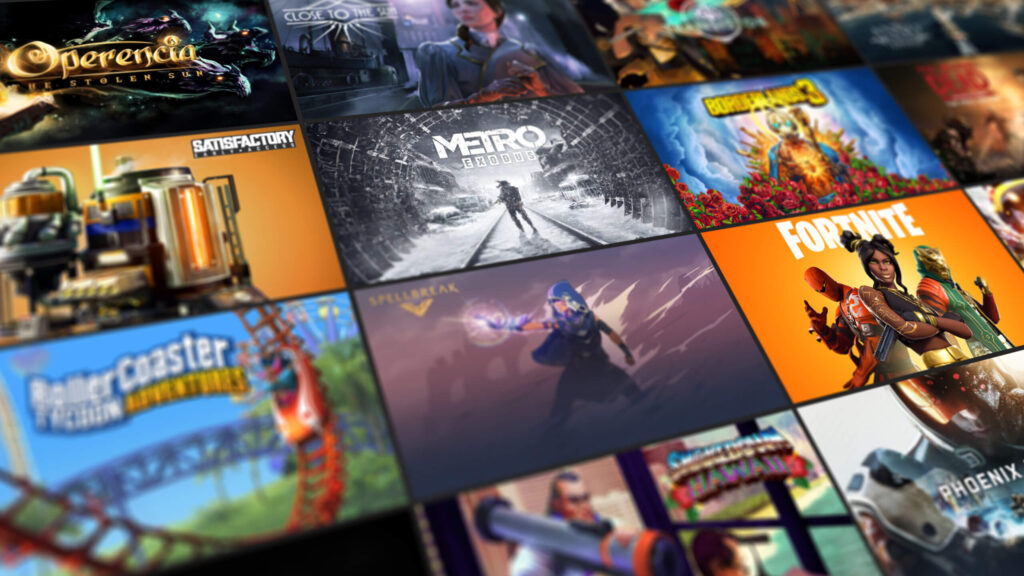 Apple also resurfaces that Epic spent $444 million on exclusives via minimum guarantee arrangements. We know that Epic Games Store third party sales amounted to about $265 million in 2020. Looking at that comparison alone, one might draw the conclusion that Apple is intimating: Epic Games Store simply isn't working.
However, that isn't the only detail. Epic also shared in the same blog post that play hours grew 70% from 2019 to 2020 and monthly active users were up 75% from December 2019 to December 2020. EGS is only two years old, and while it no doubt benefitted from COVID lockdowns (as did the rest of the industry), it's still early on in its growth cycle.
It's no surprise that Epic Games founder Tim Sweeney tweeted out a clarification to one of the many enthusiast media stories parroting Apple's framing in its headline.
"[The Epic Games Store] has proven to be a fantastic success in reaching gamers with great games and a fantastic investment into growing the business," Sweeney said.
In its own legal filing, Epic cites Allison's deposition, during which he stated that the company expects EGS profitability by 2023, five years after launch. In Apple's filing, the company's legal team chose not to mention the specific profitability target, instead stating, "EGS is not profitable and will not be profitable for at least multiple years, if ever." Apple also leans on the cumulative gross profit estimate of 2027 to paint EGS as a more tenuous financial proposition.
Remember, legal filings like this are not about presenting a complete picture. They are about presenting the most favorable one for your case.
It's likely that this isn't just about "losses" versus "investment" framing. Epic founder Tim Sweeney has always been outspoken about his values.
If you take Sweeney at face value, his position has reliably been about open platforms. In this piece I wrote for Game Informer in 2016, Sweeney took aim at now-ally Microsoft's Universal Windows Platform. Amusingly (given Epic's attempts to force Valve's hand), he painted a picture of a world in which Microsoft's UWP was an effort to use technology to erode Steam's monopoly. Matt Bertz interviewed Sweeney at GDC 2016, during which Sweeney also implored Apple to open the iOS environment.
Sweeney also has taken the position that EGS and its revenue share are about supporting developers. "This is a necessary step forward for the games industry if we want to enable developers to invest in building better games, and if we want the savings to ultimately be passed on to gamers in the form of better prices," Sweeney told GamesIndustry in March 2019. "Ultimately, this is about making the industry a better place, starting with the terms available for developers. I understand gamers don't see that. They don't see the hardship of making a payroll and seeing the store suck out 30% of the revenue from it. It can be jarring to see the industry is changing in ways that are typically invisible to us as gamers."
Despite the good that Epic has done for developers, it would be a mistake to assume that Sweeney and the company are purely altruistic.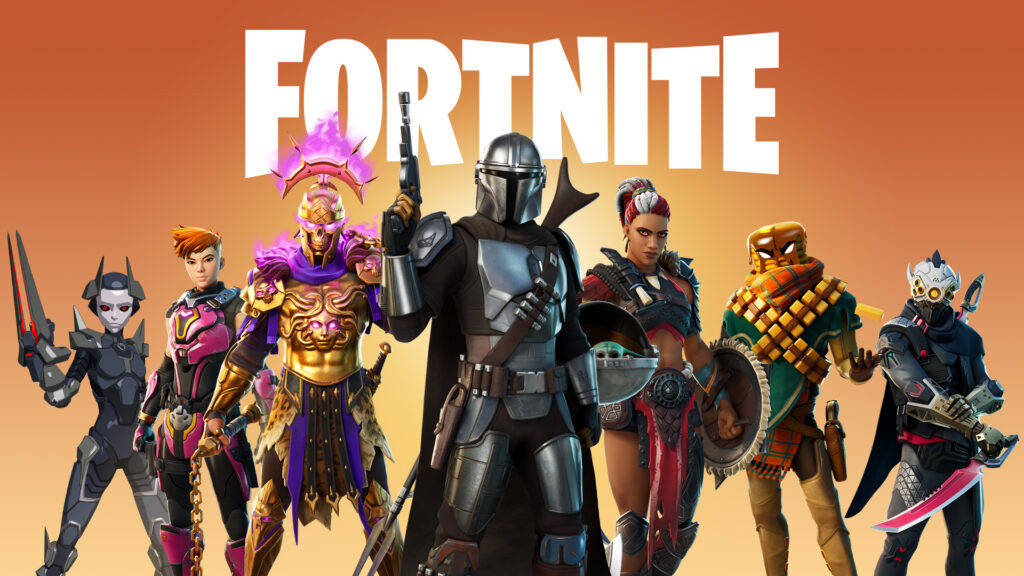 Epic hasn't come out as a "triple bottom line" company (equally prioritizing profits, people, and planet) or a "public benefit corporation" (a company focused on environmental sustainability, social accountability, inclusivity, etc.). Sweeney statements can only be taken as intent rather than mandate, and while that's certainly something, it's crucial we recognize that until Epic reorganizes otherwise, it is still a standard for-profit firm.
And it's in that light that we must examine Epic's behavior around the Apple and Google antitrust suits. The company has engaged in blatant in-game propaganda designed to draw its Fortnite user base into a battle between multi-billion dollar companies.
In most cases this would seem tasteless. Considering a Newzoo report from 2020 identifies that 53% of Fortnite's player base is between the ages of 10 and 24, it's much worse. Epic attempted to mobilize children to help wage its legal battle. It was a tactical misstep for which they were rightly criticized.
So, we return to the question… is Epic Games Store "losing money?" Is Epic "investing" in its storefront? Or is there something else going on here?
Epic has been around since 1991 and has always been a private company. It isn't a startup, and in order to continue to run things as he wishes, Sweeney may opt to never pursue an IPO. But to understand the kinds of investments that Epic is making in EGS as it works to move against Steam's entrenched, dominant position, we can look to companies that do decide to go public.
If we hypothetically look at Epic Games Store separate from the rest of Epic's money-printing operation (thanks to Unreal Engine and Fortnite's monumental success), the storefront is a startup. It's two years old, has hundreds of millions of dollars in funding, and it's supposedly on track for single-year profitability in its first five years (and cumulative profitability within its first ten).
In 2018, 83% of companies that went public "lost money" in the 12 months leading up to their IPO. In 2019, only 24% of companies that went public were profitable in that same year. Growth is a process, especially when taking on a massive market leader.
But EGS isn't its own company. It does not exist in a vacuum. Epic has the advantage of potent revenue streams, stated intention from its founder to better the market for the entire development community, and independence from public shareholders that might create roadblocks for the massive investments it's making in the storefront.
Whether you believe Sweeney and Epic or not, the funds that the company is pouring into EGS are supporting developers with minimum guarantees.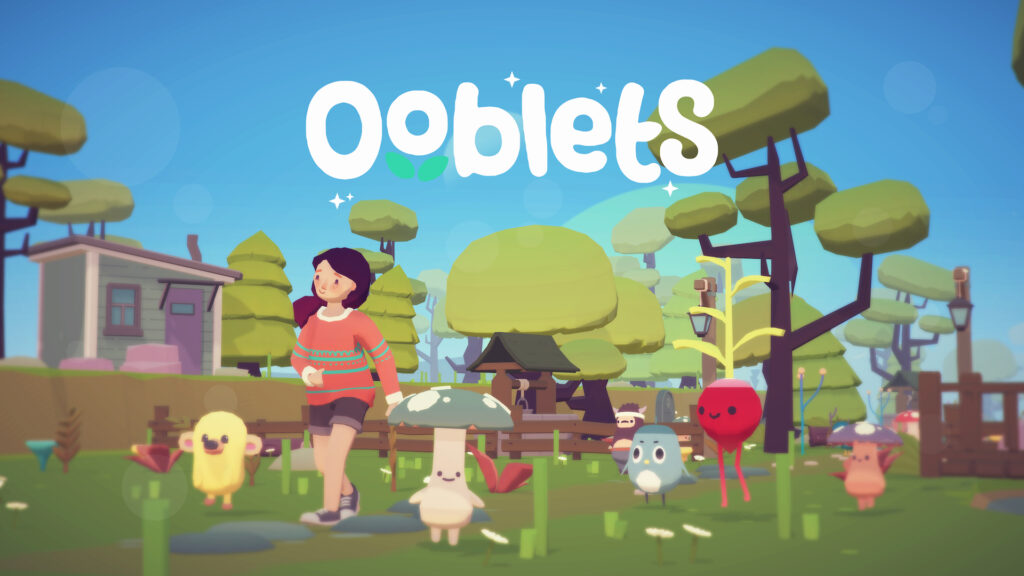 "Because Epic doesn't yet have the same market share as their competitors, they offered us a minimum guarantee on sales that would match what we'd be wanting to earn if we were just selling Ooblets across all the stores," said Ben Wasser, co-founder of Ooblets developer Gumberland. "That takes a huge burden of uncertainty off of us because now we know that no matter what, the game won't fail and we won't be forced to move back in with our parents (but we do love and appreciate you, parents!)."
It's not damning that Epic isn't recouping on these guarantees yet, because it sees these deals as (clearly effective) user acquisition investment as part of a multi-year growth strategy. Whether a court sees this is material is another story of course, and we'll have to wait until next month to see how it plays out.
But for now, Epic Games Store isn't hurting the company. Culturally, the activities are in-line with the mission. Financially, the expenditures are seen as investments for long-term growth. And as for perception?
Epic Games just landed a $1 billion round of funding (including $200 million from Sony). The company is now valued at $28.7 billion… up from an estimated $4.5 billion in July 2018 (about nine months after Fortnite Battle Royal launched).
The financial information that came out in the filings is important, especially in an industry that guards its data so fiercely. But Epic's doing just fine (with revenue of $3.85 billion and profit of $1.54 billion in 2020). And if Tim Sweeney (who remains the company's largest shareholder) and investors are happy with how things are going, its even more important that we contextualize the Epic Games Store losses. Otherwise, we're just playing into the latest manipulation between two multi-billion dollar companies.