When Nintendo announced that Animal Crossing would finally be making its debut on the Switch, not a single one of us knew what 2020 was going to morph into. No one knew that come March 20, 2020, we'd have been scrambling for Nintendo to release the game early, to give us all something beautiful to hold onto as we began to shelter in place, ill-prepared for the long-haul quarantine that the COVID-19 pandemic would become.
The cultural significance of Animal Crossing: New Horizons is undeniable. Animal Crossing saved a lot of lives last year, anecdotally speaking. It kept us going.
As the year progressed, we celebrated birthdays, anniversaries, and even engagements on our Animal Crossing islands, throwing ourselves into building beautiful, deeply reflective spaces that we could welcome friends and family to. We built systems around the stalk market to find the best prices for our turnips. Hong Kong's protests took digital shape on Animal Crossing islands. Presidential campaigns found purchase with in-game studios. An entire talk-show emerged, Animal Talking, hosted by Gary Whitta and had a variety of luminary Animal Crossing fans from Hollywood and gaming, alike.
And, as the game's significance cascaded from the series' core fans into a more casual audience, the first quarter numbers out of Nintendo's investor relations were going to have quite the story to tell. While Animal Crossing didn't boost Nintendo's numbers all by itself, the game's popularity led to further increases in sales for the Nintendo Switch and the newly minted Nintendo Switch Lite. The first quarter for fiscal year (FY) 2021 broke records for a number of publicly traded video game corporations, but none so much as Nintendo.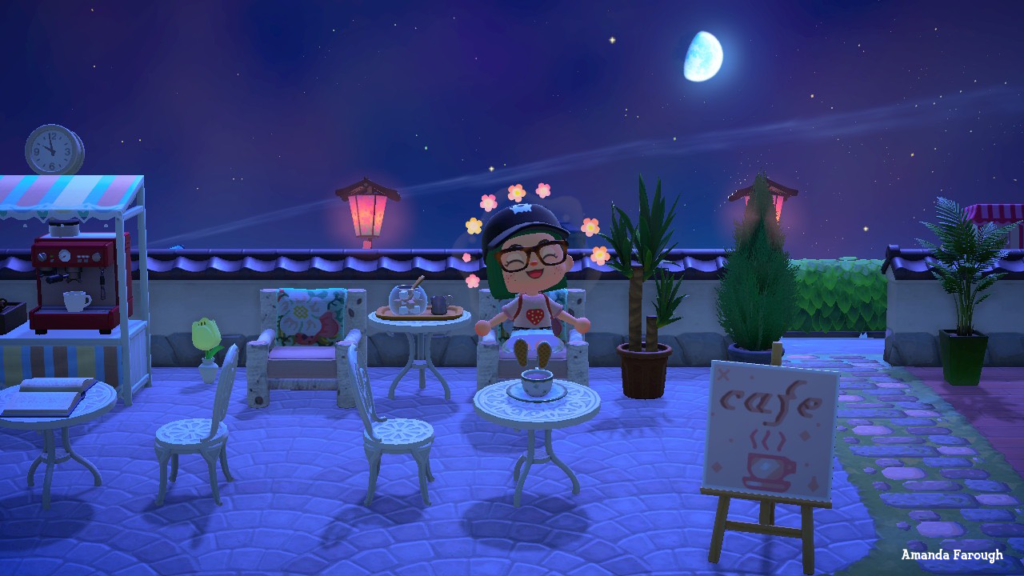 One year later, Animal Crossing: New Horizons has sold through 31.18 million copies globally, eclipsing Animal Crossing: New Leaf's sales on the Nintendo 3DS, which clocked in at 12.82 million copies sold through worldwide. In terms of attach rates, where we look at the percentage of console owners who have purchased a given game, Animal Crossing: New Horizons has enjoyed a 39% attach rate, where as Animal Crossing: New Leaf is at 16.9%. That means that almost 40% of Nintendo Switch owners have a copy of Animal Crossing: New Horizons, two and a half times the attach rate of its predecessor.
Up until New Horizons, Animal Crossing was considered a much more niche offering. The late Satoru Iwata noted in 2013 that a number of Japanese women, in particular, had purchased a 3DS just to play Animal Crossing: New Leaf. New Leaf, although considered successful and still sits in the top 10 best-selling first-party 3DS games, still didn't bring in the numbers like we've seen with New Horizons. Part of that reason is in how many of us relied on New Horizons to cope with not seeing our friends and family, but the other piece is in the rise of "cozy games" among a broad demographic, not just young women.
Animal Crossing's significance in the West has encouraged Nintendo to release its coveted Sanrio x Animal Crossing Amiibo cards, which it had been released in Japan and the UK way back in 2016. These cards may not seem like much for those outside of the Animal Crossing hardcore fans, but Animal Crossing's fans outside of Japan have been scrambling for these Amiibo cards for years, especially as they introduce residents and items that aren't otherwise available.
Beyond the direct impact that Animal Crossing has had on the Nintendo Switch, Nintendo has continued to make good on its promise to expand licensing. As is the case with any cultural zeitgeist, the merch followed. Animal Crossing's most recent direct collaboration with cosmetics brand, ColourPop, was a resounding success, with several waves of the Animal Crossing ColourPop collection been made available since the lineup launched in late January 2021. Build-a-Bear will be launching their Animal Crossing collection sometime this year, as well. You'd be hard-pressed not to find your favourite Animal Crossing tees at your local Target or Walmart, in addition to online at Hot Topic, Box Lunch, Urban Outfitters, Amazon, and Black Milk. There's also always Etsy, which continues to corner the cottage industry of unofficial merch for fans.
Animal Crossing is big money, not just because Nintendo created a sticky, beautifully resonant experience for fans, but also because in a year with so little to be excited about or happy for, Animal Crossing: New Horizons became an entire platform within a platform. Our islands were our homes, our outlets, our safe harbours from the raging tide of the world outside. In 2020, AC:NH was the connective tissue that kept a significant chunk of the gaming population linked together and a little less afraid of the world crumbling underneath them.